Whose Usage Has Increased during the Epidemic?
Views:4 Author:Monica Fu Publish Time: 2020-09-10 Origin:Site
Experienced the epidemic, We are united in different countries and different languages. Our respected police are maintaining public order. Our medical staff are also fighting against the virus day and night. Heroic deeds happen every day. Both the alive and the dead should be remembered by us. In order to support their work, we must equip them with necessary equipment such as police cars, ambulances and trucks.
When they are driving on the road or parked on the side of the road, warning lights that can warn pedestrians and other vehicles are extremely important.However, the quality and price of the warning lights on the market vary.
So how to choose high-quality and cost-effective products? When you meet a new company, how do you judge the quality of the product?
The company's reputation, raw materials, production technology, and delivery date are all important, especially the waterproof and brightness of the warning lights.
Except for Feniex, Wheleen, Code 3, STL companies you know, there're also more choice in China, here I recommend you a potential company-Wenzhou Jinzheng Safety Technology Co., Ltd.
As one of the top ten manufacturer for emergency vehicle lights in China, it has own workshop to offer OEM & ODM service, can follow the production line personally to ensure deliver high quality goods timely. Besides, all products have 2 years warranty and some necessary certificates.
Here're several best sellers warning lights during the epidemic: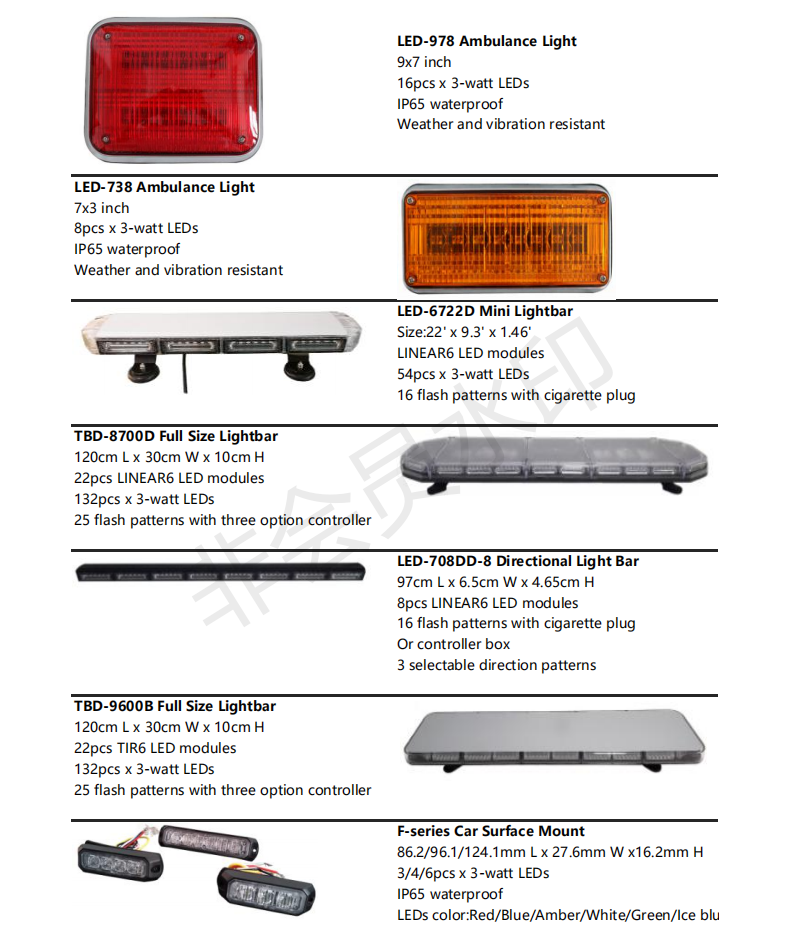 Further question,please contact us!
Hope all people can reward health and happiness in the hopeful September!