New Arrival H-22 LED Light Bar
Views:0 Author:Site Editor Publish Time: 2021-04-14 Origin:Site
With the rapid development of technology, the consumers always have new requirements for the products. As the manufacturers, we have to timely update the design of the products to meet their requirements. Only manufacturers who always keep pace with the times can establish long business relationship with the customers.
As you know, the halogen lights were popular before, however, most of the factories don't make them anymore. There is no doubt that halogen lights are cheap, but the quality is not as good as LED light. For example, the lightness of halogen is worse than LED, and the lifetime is shorter. We wanted to make a good quality product with reasonable price to replace our halogen light. After several-months design and test, we are glad to inform you that we have a new LED light bar to replace our H20 halogen rotator light bar.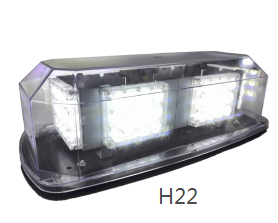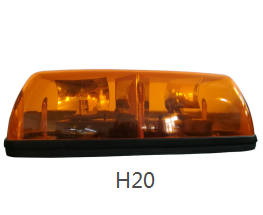 Here let's see the product information of new arrival H22 light bar.
Model No.: LED-H22
Dimension: 40cm L x 20cm W x 13cm H
Power: 36 Watt
Voltage: 12V or 24V
Lens color: clear/amber/red/green/blue
Warranty: 2 years
Control: two switches cigarette plug
Price: 33.5USD ~ 38USD, depends on the quantity.
More details and videos, please send email or message to our salesperson, we will reply you timely (you can find the contact information on our website).
By the way, our production is fully scheduled in April. If you are going to place order recently, please arrange it ASAP for early shipment.